Saint Demetrius Choir
The choir was established in 2010 with members from the Budaörs Saint Demetrius Byzantine Catholic Church. We have set the aim to make familiar the songs of liturgy of the Eastern Catholic Church and also to serve our Church during liturgies and weddings. The choir is named after Saint Demetrius the patron Saint of the Budaörs Byzantine Catholic Church. The Byzantine Catholic Church which is in course of construction will also be consecrated to this Saint. We hope our choir can sing in this church to the eulogies of God very soon! Everybody interested in the music of our Church is welcome!


Saint Demetrius one of the most honoured Saints of the eastern Church was born in Sirmium in 270. Maximian the eastern Roman co-emperor persecuted the Christians and in 306 Demetrius died as a Martyr at his behest in Thessaloniki. He then became the patron Saint of the town. He was also greatly respected in Hungary and it is well demonstrated as he is a figure on the Hungarian Saint Crown.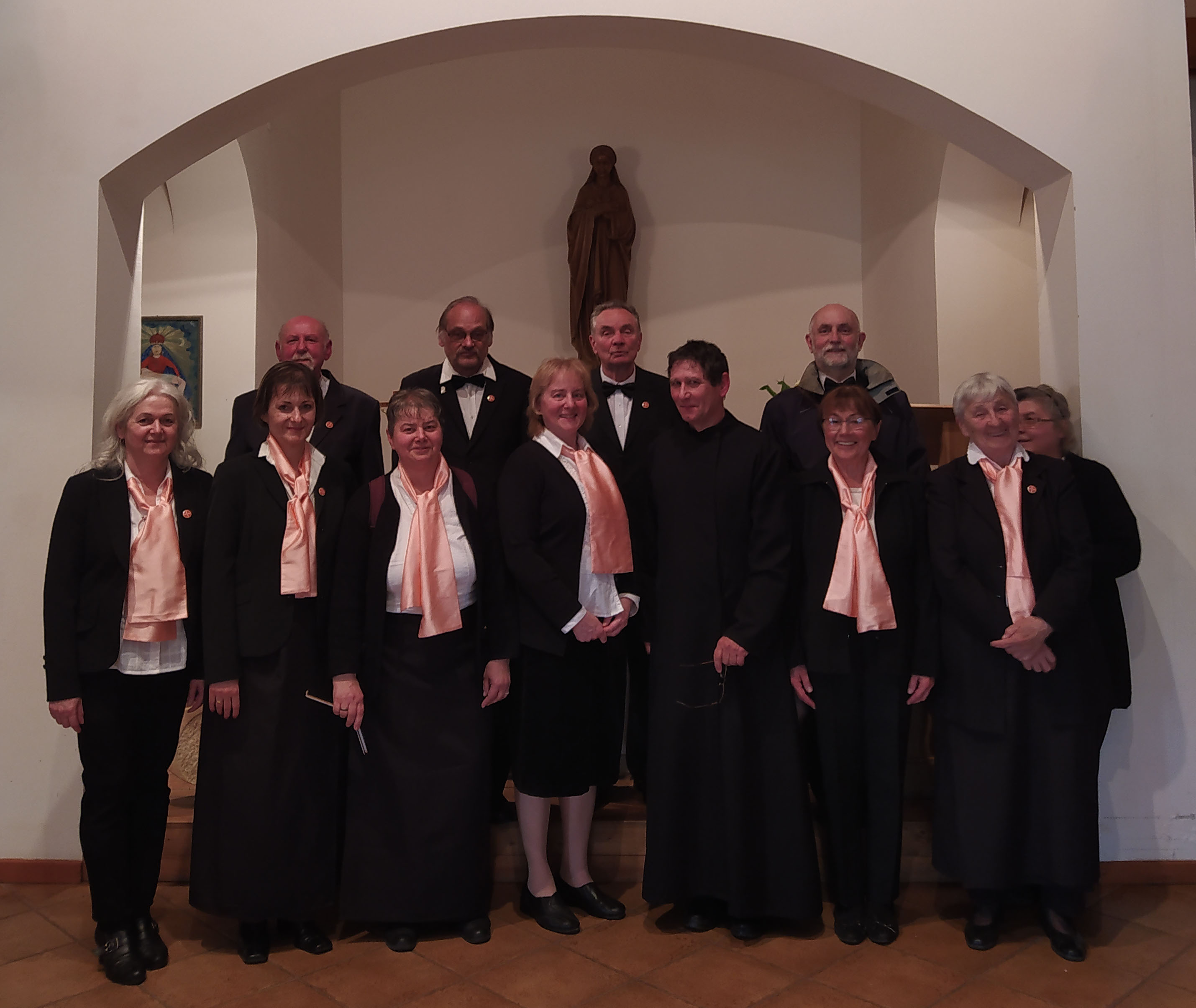 Connection
Address
Saint Nicolas Chapel (was Csulits Chapel)
7th Nefelejts street, Budaörs 2040 Map

E-mail
szentdemeterkorus(at sign)freemail.hu
szentdemeterkorus(at sign)gmail.com
Choir leader
Mrs. Hedvig Benyus
Choir secretary
Mr. László Kún
Telephon: +36 30 652-6653
Choir practices
on every Monday at 6:00 p.m.
in the Saint Nicolas Chapel